Volunteers/Management | Contact Us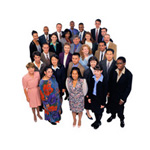 Once upon a time...
or 1938 to be exact, 28 employees of Maui Pineapple Company petitioned the Governor of the Farm Credit Administration (the predecessor to the National Credit Union Administration) to organize and establish a credit union for the employees of Maui Pineapple Company. The organization certificate was approved by the federal authorities on January 28, 1938 and Maui Pine Federal Credit Union officially opened for business.
That name was selected on the basis of the credit union servicing the employees of a single sponsor and that being Maui Pineapple Company, Inc.
Maui Pine FCU changes to ML&P FCU…
In 1997 we evaluated the corporate structure of our primary company and observed that Maui Pineapple Company, Ltd. had actually become a subsidiary of the parent company Maui Land & Pineapple Company, Inc. (ML&P, Inc). The other major subsidiary being Kapalua Land Company, Ltd. The company was in the pineapple, resort and commercial & property business. The credit union still had considerable ties to ML&P, Inc. and we wanted our name to be reflective of whom we served. The name was therefore changed on February 28, 1997 to Maui Land & Pine FCU or simply ML&P FCU.
Along Comes MAUI FCU…
After much deliberation regarding the prestige the name Maui Land & Pine FCU affords us and despite sentimental considerations, the Board of Directors concluded it would be in the best interest of the credit union to change its name officially in 2003 to MAUI FCU. It is a name that will accurately portray our membership. The name change was only a cosmetic change. It did not mean we were affiliating ourselves with any other credit union or mean changing our commitment to all of our members (including Maui Land & Pineapple, Inc. employees), or changing management, volunteers or staff.
We Did So Because…
Since 1997 the legislative, regulatory and competitive arena in which we operated in was changing dramatically. Strategically our credit union had recognized the merits of diversifying who we serve by expanding our field of membership. We did so as far back as 1990 when we accepted Maui News and Maui Electric employees. We sincerely believe that by servicing "select employee groups" (SEG's) or members of certain associations we are able to attain "economies of scale" to serve our core membership. In addition, as many of you know the credit union was financially and operationally independent of Maui Land & Pineapple, Inc.
Specifically these are the reasons for the change:
It allowed us to have a name which would be representative of our membership and not require us to change the name in the future despite the ever expanding diversity of our membership and its companies.

The marketing aspect of appealing to potential members and companies with "ties to Maui".

The timing was appropriate in light of our move into a new building in 2003 in which the name was to be featured and we began a new era.
Federally insured by NCUA…
Maui FCU is federally chartered and insured by the National Credit Union Administration (NCUA). Each account is insured by National Credit Union Administration (an agency of the federal government) up to $250,000.
Commitment of service…
Maui FCU has a tradition of offering our members great rates for loans and savings and a competitive fee structure. We will continue this commitment by reviewing the programs and services we offer and if necessary make changes to help better manage our expenses and align services with the needs of our entire membership.