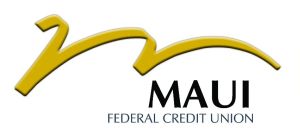 Once a Member... Always a Member
Our philosophy at Maui Federal Credit Union is that once you join the credit union, you can be a member for life. If you change jobs, retire, move or whatever changes may occur in your personal life or work environment, you can continue to be a member of Maui Federal Credit Union for as long as you choose. This means you can continue to use Maui Federal Credit Union as your financial institution for life as long as you remain a member in "good standing".
For those of you who have loans with us, please contact Maile Hiyane at (808) 873-5050 ext. 228. We will work with you to come up with a suitable repayment arrangement to keep your loan(s) current. If you have already secured other employment, you may have your new employer electronically transmit a payroll deduction or net check to us. For information on your account(s) not related to loans, you may contact Pauline Tiu at (808) 873-5050 ext. 225.
Disclaimer: Maui FCU neither endorses nor recommends the products or services listed on these pages. We are merely providing information which may be of interest to you.