Click-Thru Demos and Video Tutorials
Technology can make our lives easier, but we also realize that using digital banking tools can come with a learning curve. We've compiled information you need to know about our digital banking tools here. Our video tutorials offer step by step instructions showing how to use a variety of our online and mobile services.
If you prefer one-on-one assistance, feel free to contact us!
Mobile Banking
New to Maui FCU's mobile banking? Watch and learn how to use our full list of features including Check Deposit, Internal Transfers and more on the Maui FCU Mobile App.
Learn More about Mobile Banking

Mobile Banking Benefits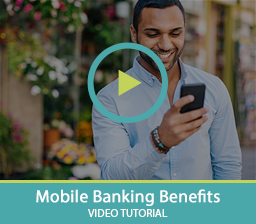 Mobile Banking Tutorial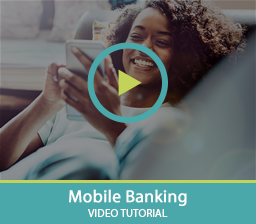 ---
Debit Card Management
Learn how to manage your Debit Card using the integrated management system in the Maui FCU Mobile App. With Maui FCU's Card Management service, it helps you protect your debit card(s) by sending transaction alerts and giving you the ability to define when, where and how your cards are used.

Card Management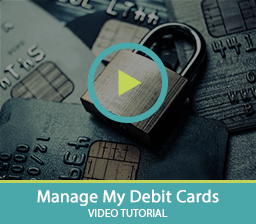 Maui FCU Services
Learn how to use our other E-Banking services.
---
Mobile Deposit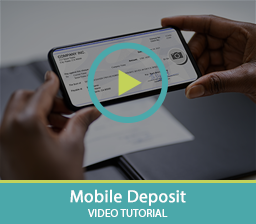 ---
Bill Pay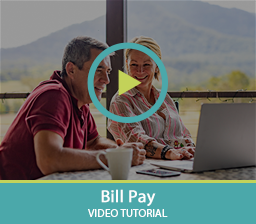 ---
eStatements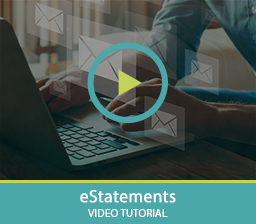 ---
NCUA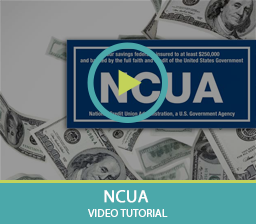 Online Banking
New to Maui FCU's Online banking? Watch and learn how to use our full list of features.
---
Online Banking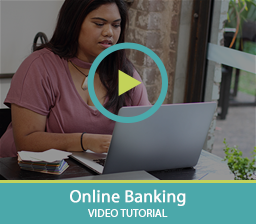 Open an Account

All Maui Federal Credit Union Accounts Feature:
Frequently Asked Questions
We want to make it as easy as possible for you to get information, so we've compiled the questions we hear most often. If you still need help after reviewing these sections, please contact us at 808-873-5050.
General Questions
Q: Who is eligible to join Maui FCU?
A: We offer membership to people who have a current valid State of Hawaii identification or Hawaii driver's license containing a physical Maui residential address that live and/or work on this island.
Q: How do I add a joint owner to my account?
A: If you are opening your account(s) with a joint owner, they must be present during the enrollment process in order to validate their identity.
Q: Can my child have an account?
A: Yes, Maui FCU offers accounts specifically for youth with an accompanying custodian/parent as joint owner; or you may add your child as a beneficiary to your own accounts.
Q: Can I have direct deposit to my regular shares (savings) or share draft (checking) account?
A: Yes, direct deposit may be designated to either a regular shares (savings) or share draft (checking) account. Simply contact your payroll department to set up direct deposit and provide them with the following information:
Maui Federal Credit Union's Routing Number: 321379724
Your Member Number (Account Number)
Account Type (Savings or Checking)
Direct Deposit (your entire paycheck) or Payroll Deduction (a portion of your paycheck)
Q: Can my deposits be more than $250,000 and still be insured under NCUA?
A: Yes. NCUA insures up to $250,000 not only for each individual, but each ownership category as well.
What is an ownership category? "Ownership category" refers to account type. This includes:
Single Ownership
Joint Ownership
Individual Retirement Accounts (IRAs)
Trust Accounts
For example, if you have a savings and checking account that you are sole owner of, these accounts combined are insured up to $250,000. However, if you also have a separate joint account, each co-owner is insured up to $250,000, so this account is insured up to $500,000. If you then each open an IRA account, these are both insured up to $250,000 each as well. This equals $1,250,000 in insured deposits.
Account Information
Q: Do you offer notary services?
A: Yes, notary services are available by appointment only at the main branch in Kahului. Call (808) 873-5050 to schedule an appointment.
Q: How do I change my address or contact information?
A: You can update your contact information by signing in to Online Banking and selecting Settings, then Profile. You may update your home address, contact phone numbers, and email address.
Q: Where do I go to find account info?
A: You can access your account through Online Banking, Mobile Banking, or Audio Response (1-800-399-4790).
Account Opening
Q: Can I open an account online?
A: No, unfortunately you must visit a branch to open an account.
Q: What is the minimum amount to open an account?
A: To establish your membership with Maui FCU, you will need to open a Regular Share account with an opening deposit of $25 plus a one-time non-refundable membership fee of $1.
Banking
Q: What is Maui FCU's routing number?
A: Maui FCU's routing and transit number is 321379724. You will find this number on the bottom of your checks.
Q: How do I stop a payment on a check?
A: Visit a branch and place a stop payment.
Q: How do I report a lost or stolen credit card?
A: Contact 800-472-3272 to report lost or stolen credit cards.
Q: How do I verify if a check has cleared?
A: Verify if checks have cleared by using Online Banking, Mobile Banking or Audio Response.
Q: My checks were lost/stolen what can I do?
A: Call the Member Services at 808-873-5050 or visit a branch to report a lost or stolen check.
Compromised Cards
Q: I received a letter stating that my debit card may have been compromised. What does that mean?
A: Debit card compromises occur when unauthorized individuals gain access to your payment card information. This typically means that it's likely after using your card with a merchant, your card number, expiration date and PIN may have been manually or electronically captured for the purpose of creating a functional counterfeit payment card.
Q: Is this Maui Federal Credit Union's fault?
A: No – debit card breaches are, unfortunately almost always totally beyond the control of the issuing financial institution. The only way to 100% eliminate the risk of a compromise is to not issue cards. Our members deserve the convenience of debit cards, so we acknowledge the potential for fraud as one of the costs of doing business. We have highly developed security and fraud detection tools in place that give us the ability to quickly respond to fraudulent activity and limit our loss exposure by blocking/closing compromised cards.
Q: How does Maui Federal Credit Union react to compromise notifications?
A: We take every compromise seriously. We require issuance of new cards for affected members. Members may receive a phone call or written notification if their card data has been compromised. Your replacement card will be ordered automatically at no charge to you.
Q: Does this mean that I have fraud on my account?
A: No. It only means that your debit card information has potentially been compromised. Your payment card may be replaced as a cautionary measure. We monitor your account 24/7 for fraud, but we also recommend that you review your account and report any suspicious or unauthorized transaction to us immediately. Online banking, mobile banking and audio response is a great way to monitor your account activity, and you won't need to wait for a monthly statement.
Q: What do I need to do if I discover fraud on my account?
A: Call Maui Federal Credit Union immediately at 808-873-5050. After hours, or in the case of a lost/stolen debit card, please call 1-800-472-3272.
Q: What can I do to prevent this from happening again?
A: No one can predict when their debit card will be compromised. We strongly urge our members to engage in online and mobile banking practices to increase overall awareness of the available balances in their accounts. We also have a built in Debit Card Management service located conveniently in our Maui FCU Mobile App, to help you proactively manage your debit card and help protect yourself against fraud available for download at the Google Play Store and Apple iTunes Store. If there is ever a transaction you do not recognize, please contact us immediately and we will be glad to assist you. If you don't take advantage of home banking, mobile banking and audio response (1-800-399-4790), be sure to protect yourself by always reviewing your monthly statement(s) as soon as they arrive.
Q: How long will it to take for me to receive a new card?
A: It usually takes seven to 10 business days to receive a new card.
Q: What if I have pre-authorized debits made to my compromised debit card number?
A: You should contact the merchant(s) immediately upon receipt of your replacement card, and provide them with the new card number and expiration date.
Q: Can this information be used to steal my identity?
A: The information encoded on your debit card pertains to the card number and expiration date. Confidential information such as Social Security numbers, checking account numbers, driver's license numbers, addresses and dates of birth are not stored on the card.
Debit Cards
We offer convenience with our debit cards. You can use your Maui FCU Visa® debit card at any American Savings Bank or Aloha Pacific Federal Credit Union ATMs surcharge free located across the state and in Las Vegas, Nevada.
With a Visa® debit card from Maui FCU, you get 24-hour access to your account at thousands of ATMs, along with convenient access to cash and secure purchasing power everywhere Visa® is accepted worldwide.
Q: Can I use my debit card when I go out of town?
A: Yes, but you should inform Maui FCU with a Travel Notification. Transactions are blocked when fraud is detected on your debit card and Travel Notifications inform us that you will be using your debit card out of state in the place and time specified. This prevents our fraud department from flagging your debit card transaction as fraudulent.
You can complete a Travel Notification by visiting a branch, calling Member Services at 808-873-5050 during normal business hours or calling the Debit Card Support Center at 1-833-660-0468.
Q: How do I activate my Visa debit card?
A: To activate your VISA debit card, call the phone number on the sticker on the front of the new card. You can also call the Debit Card Support Center at 1-833-660-0468 or visit a Maui FCU branch.
Q: How do I report a lost or stolen debit card
A: Contact 800-472-3272 to report lost or stolen debit cards.
Q: How do I set my debit card PIN?
A: Contact 1-800-992-3808 to reset your debit card PIN.
Q: What is the difference between an ATM card and a debit card?
A: ATM cards are PIN based transactions and are used primarily for ATM transactions (withdrawals, balance inquiries and account transfers). Maui FCU no longer offers only ATM capable cards.
Debit cards offer ATM transaction capability and you can make purchases online, at stores or over the phone at merchants that accept Visa® cards. When processing a debit card purchase, you may either use your PIN or signature. One advantage of choosing credit and signing when making debit card purchases is that the card networks may offer you protections, such as zero liability for fraudulent purchases. This protection could help you when you are trying to get reimbursed for an unauthorized charge. Either way, with a swipe of your Maui Federal Credit Union VISA debit card, you have access to all the funds in your checking account at any merchant that accepts Visa® without the hassle of cash.
Q: What is the difference between using my debit card as debit or credit?
A: Debit cards can be used two different ways: debit or credit. Using the card as a debit means you are entering your Personal Identification Number (PIN) to complete the transaction. Using the card as credit means you do not enter your PIN. Most times when running it as a credit you are asked to sign for the transaction, but not always. Both types of transactions clear through your checking account.
Q: Do debit (entering a PIN) card transactions clear my account right away?
A: A debit transaction in which you have entered your PIN will typically clear the account once the transaction is complete. A card transaction that is run through as a credit (you did not enter your PIN) may take from a few hours to several days or more to post to your account. The amount authorized is placed on hold and removed from your available balance immediately. The hold is released after approximately 72 hours or when the transaction clears, whichever comes first.
Q: Why is there a difference in my account balance and my available balance?
A: You may notice a difference in your account balance and your available balance. The most common reason for this difference is outstanding purchase (when you did not enter a PIN) authorizations due to using the card for credit purchases. Though these transactions may not yet be visible on your account history they have been authorized and have therefore decreased your account balance to reflect your available balance.
Q: Why did my account get charged an overdraft fee when my balance wasn't negative?
A: The account history reflects the account balance, not the available balance. Fees are charged when there are not available funds in the account. If there are not adequate available funds to pay a transaction, overdraft fees or overdraft transfers will occur. Transactions that are authorized and then cancelled by the merchant may continue to hold against the available balance for up to 5 days. If you used your debit card to reserve a hotel room or rental car, additional authorizations may be requested by the merchant and hold against the available balance for up to 5 days.
Q: Will a hold release prior to the purchase clearing the account?
A: If the transaction has not posted to the account within 5 days, the system will automatically remove the hold. Even though the funds are not being held, a charge may still post to the account. To avoid possible overdrafts, it is vital to keep a running register that reflects all purchases/debits and review your register against what has cleared to see if there are any pending transactions.
Q: Can I set up overdraft protection to help avoid fees?
A: It is always a good idea to have overdraft protection set up on your account. This can help you avoid overdraft fees. Overdraft protection is offered in various forms:
Savings accounts can be set up to cover your checking if the need arises.
Upon approved credit, a personal line of credit can be attached to your checking account to protect against overdrafts.
Q: How do I order a new debit card?
A: You may order a new Visa® debit card by visiting our Kahului or Hana branch. It may take up to 3 weeks for your debit card to arrive.
Q: What are the qualifications for a debit card?
A: For a Debit card, you must have a checking account and pass TeleCheck, a consumer reporting agency which focuses primarily on your check writing history.
Q: Are there fees for using ATM machines?
A: Maui Federal Credit Union members have surcharge free access to all American Savings Bank or Aloha Pacific Federal Credit Union ATMs. Please note that eight (8) ATM transaction fees are waived per month and after the 8th transaction, there is a $1 fee per transaction. ATM transactions are defined as withdrawals, transfers or balance inquiries.
Members may change their PIN on their ATM card by visiting our Kahului branch. For debit card PIN changes, members may call 1-800-992-3808.
Q: Are there any ATM or debit card usage restrictions?
A: ATM cash withdrawals are limited to 5 per day, not to exceed $500. Although we have this limit, ATM machine owners may set a lower amount if they choose. For ATM machines with a lower limit, you may be able to split your withdrawals into multiple transactions, i.e. one for $300 and another for $200. Just a helpful tip in arranging your cash withdrawal needs.
Q: Daily debit card spending limits:
A: The spending limits below are meant to protect you in case your card is lost, stolen or compromised. Your debit card will be declined if you exceed these amounts even if you have a balance in your account greater than these limits.
Maximum point-of-sale purchase amount is $2,000
Maximum internet purchase amount is $1,000
Please contact us if you anticipate making a purchase in excess of these limits prior to making your purchase. This will allow us time to evaluate your request and make the appropriate accommodations.
Important Travel Notice for Debit Cards: In an effort to protect your account from fraudulent transactions, we have blocked all debit card transactions that originate or occur in countries other than the United States. Prior to traveling outside of your normal area of card use, be it domestic or foreign, please notify us of your travel dates and destinations, including stopovers if you'll have connecting flights, along with travel contact information so we can reduce the chances that your legitimate transactions will not be blocked and help us to contact you faster if fraud is suspected.
Q: How much does it cost to replace a lost debit card?
A: Please see Fee Schedule for more information.
$5 deactivation fee per card
$10 replacement fee per card
$50 expedited fee per card
Q: What to do if my debit card is lost, stolen or compromised?
A: For a lost, stolen or compromised debit card, please call us immediately at 808-873-5050 during normal business hours, Monday - Thursday 8:30 am – 4:30 pm and Friday 8:30 am - 5:30 pm to speak to a member service representative. If you are unable to reach a member service representative during our normal business hours or if you are calling during non-business hours, please call 1-800-472-3272.
Mobile Deposit
General Mobile Deposit Questions
Q: What is Mobile Deposit?
A: Mobile Deposit is a service that allows members to deposit checks into their personal share or share draft account without visiting a branch or ATM. This mobile deposit can be done anywhere with the use of their Smartphone and the Maui FCU Mobile App.
Tips on using Mobile Deposit:
Hold the camera as rectangular to the check as possible
Use in a well-lit area
No shadows across the check
All four corners of the check are visible
Check is not blurry
The MICR line (numbers on the bottom of the check) is readable
Make sure the amount that was entered matches the amount written on the check
Q: What are the benefits of using Mobile Deposit?
Freedom to deposit original checks anytime and from anywhere with your Mobile App
Safe, fast and secure transmission of your funds
Easily review Mobile Deposit history
Save time and money by reducing trips to the Credit Union
Q: Who is eligible to use Mobile Deposit?
Must have an eligible deposit account with us for at least 90 days;
Must be enrolled in Online and Mobile Banking;
Your mailing address, physical address and phone number on your account with us must be current and valid;
Must be a member in good standing. A member in good standing is a member who is current with all obligations outstanding with the Credit Union and has not caused the Credit Union a loss.
Q: How do I sign up for Mobile Deposit?
A: There are three ways to enroll for Mobile Deposit.
Visit one of the Maui FCU locations and request Mobile Deposit Service.
Call us at our Main Branch at 808-873-5050 to request Mobile Deposit Service.
Email us via secure email through your Online Banking account.


Log in to your Online Banking account through the Maui FCU website – mauifcu.com
Click on the Message Icon (envelope, top right corner)
From the top menu, select "Compose New Message"
Subject Line: Mobile Deposit Service Request
If you are eligible for the service, within one business day, you will receive an email with the link to the Credit Union's Member Agreement for Mobile Deposit Services. By utilizing the service, you agree to the terms and conditions.
Q: Is Mobile Deposit safe?
A: Mobile Deposit uses the same security and encryption measures we employ with all of our online banking services. When it comes to our members' deposits, safety is our primary concern.
Q: Is there a fee to use Mobile Deposit?
A: No, Mobile Deposit is free. The Credit Union reserves the right to make changes to the usage fee at any time. Should we decide to charge for the service, you will be notified. You are responsible with any and all applicable mobile service and internet provider fees you incur from utilizing the service.
Q: How should I endorse the check?
A: The back of each check must include:
Signatures of check payee(s)
The words "Mobile Deposit at Maui FCU Only"
*PLEASE NOTE: If the back of the check is not properly endorsed, we reserve the right to reject the check for deposit.
Q: How do I make a deposit using Mobile Deposit?
Ensure the check is properly endorsed (refer to "How should I endorse the check?").
Login to the Maui FCU Mobile Banking App.
Tap on "Deposit".
Select the account you wish to deposit your check to.
Enter the total deposit amount of your check(s).
Capture the front and back of your check(s).
Review and submit your deposit.
Q: What types of checks does Mobile Deposit NOT accept?
A: Unacceptable check types include:
Foreign Checks/Money Orders or Traveler's Checks
Altered Checks – any check that contains evidence of a change (correction fluid, crossed out amounts, etc.) to information on the face of the check. Members with altered checks must get a replacement check from the maker before Maui FCU will accept the deposit.
Incomplete Items – any item that does not contain signatures of the maker, endorsement signatures or is missing any of the required information.
Damaged Checks/Non-eligible checks
Stale Dated Checks – any check that contains instructions such as: "Void after 90 days after issue date" or "must be cashed within 6 months of issue date"
Post Dated Checks – any check that is dated on a future date
Non-Negotiable Items – the deposit of any item stamped with a "non-negotiable" watermark is PROHIBITED. Deposits of this nature will result in the immediate revocation of this service and may subject you to collection efforts.
For a comprehensive list, please refer to our Service Terms and Agreements.
Q: What should I do with the check once it has been scanned?
A: Once you have scanned your check(s) and your deposit has been credited to your account, you should securely store the original check(s) for 90 days before destroying it.
Item Retention: After your item has been termed "Accepted" through Mobile Deposit you agree to retain the original check for 90 days and present the original check to us at our request. If the check is not presented to us in a timely manner after request, Maui FCU reserves the right to reverse the item amount from your account.
Item Destruction: After the 90 days of item retention, you agree to destroy the original item by first marking the item as "VOID" and the properly shredding the check. You may bring any original items that you submitted to Maui FCU through Mobile Deposit to any of our branches and we will properly destroy these for you. You agree that you will never redeposit the original check.
Q: Which shares can I deposit to?
A: Deposits can be made to your Maui FCU share and share draft accounts.
Q: When will my funds be available? When will my deposit be credited to my account?
A: Mobile Deposit services are not subject to the funds availability requirements of the Federal Reserve Board Regulation CC. Generally, funds are available within 3 business days upon receipt of the check image. In some instances, the availability of your deposit may be delayed longer. Checks submitted for deposit that are received before 2:00 pm Hawaii Standard Time will be considered received on the same business day, when the transaction is completed. Transactions submitted after 2:00 pm Hawaii Standard Time or on a non-business day will be considered received on the following business day. Business days are Monday through Friday, excluding Saturdays, Sundays, and holidays observed by the Credit Union. Once the review is complete, you will receive an email notifying you of the status of the deposit. The status of your deposit can also be viewed in the app under the Deposit tab under "View Mobile Deposit History".
Q: I mistakenly selected the wrong account for deposit within Mobile Deposit. What should I do?
A: You may perform a Transfer within Online Banking to move money from one share account to another after the funds have been posted and is available in your account.
Q: What if the check is not able to be scanned?
A: If your check is not able to be scanned, the check will need to be mailed to the credit union or deposited at any Maui FCU branch.
Q: Are there any deposit limits?
A: Yes, standard deposit limits are set as follows and are subject to review and change at any time.
Per check limit - $2,500.00
Daily deposit limit - $5,000.00
Q: How many checks can be included in one deposit?
A: Via a mobile device, only one check can be submitted at a time.
Q: Can multiple deposits be submitted each day?
A: Multiple deposits can be submitted as long as the accumulated dollar amount of the deposit(s) does not exceed the daily deposit limit (refer to "Are there deposit limits?").
Q: Will I receive status updates for my deposit?
A: To obtain the status for your deposit after your deposit was made, from the deposit check screen, tap on "View Deposit History" tab and tap on the deposit transaction you would like to view. This will also provide you with an image of the check within the app. Confirmation does not mean that the image contains no errors. We are not responsible for any image that we do not receive.
Q: Will I be notified if my deposit was rejected or modified?
A: Emails will be sent after a check has been reviewed, if an adjustment has to be made, or if a check is rejected for any reason.
Q: What is the email address for the Mobile Deposit Feature for Maui FCU?
A: Email notifications will come from mobiledeposit@mauifcu.com; do not reply to the email. For questions or assistance, please contact us via secure message, call us at 808-873-5050, or visit one of our branches. To send a secure message, log into your Maui FCU Online Banking account.
Q: What reason would cause a deposit to be rejected?
A: The following reasons can/will cause an item to be rejected:
Check Amount Discrepancy
Duplicate Items
Exceeds Daily Deposit Limit
Improper Endorsement
Ineligible Item
Non-conforming Image
Q: Do I need to include a deposit slip with my scanned check deposit?
A: No, Mobile Deposit generates an electronic record with each deposit.
Q: How long is my deposit history available for viewing?
A: Your deposit check history is available for viewing through the Maui FCU mobile app under the deposit tab. Tap on "View Mobile Deposit History" and select the check deposit you would like to review. You can view your deposits for up to 30 days. After 30 days, your history can be found in your account history via Mobile Banking, Online Banking, or on your statement(s). If you are enrolled in eStatements, you can view your history for up to 18 months from your enrollment date. Through Mobile Banking, you can view your share draft account history for up to 3 months and view up to 6 months of history for share accounts. You are able to view up to 24 months of account history through Online Banking.
Q: I tried to deposit my check using the Mobile Deposit service and endorsed it with "For Mobile Deposit Only," but it was rejected. Will I be able to deposit it at a branch?
A: It depends on why the check was rejected. Please visit the Main Branch for further assistance.
Q: If I have questions, where can I go to receive help?
A: You can call 808-873-5050 or visit our website (www.mauifcu.com) for our click-through tutorial on how to use our Mobile Deposit Services.
Check Image Related Questions
Q: I took a picture of the check and saved it to my photos. Can I use this image?
A: No. The picture must be taken within the mobile app.
Q: I can't get a clear image. What should I do?
A: The best way to get a clear image of the check is to take the picture in a well-lit area with as blank of a background as possible. Hands, fingers, and shadows should be kept clear of the image. The best images can be obtained by focusing the camera. Tapping on the screen to focus the camera on the check will give a clear image.
Limit & Access Related Questions
Q: Why are some members able to access Mobile Deposit, while others cannot?
A: Refer to the question "Who is eligible" under the general mobile deposit questions section or for further information, refer to the Service Terms and Agreements. Access is subject to be revoked in result of negative deposit history.
Q: How does the Mobile Deposit feature prevent me from depositing a check over my daily limit?
A: Check deposits are only able to be submitted up to your daily limit.
Q: How will I know if I am over my limits? Do I have to keep track?
A: While there is not a way to check where you are within your limit, you are not required to keep track. If a deposit will exceed your daily limit, the item will automatically reject and an error message will display.
MISC Questions
Q: I no longer have the check that I deposited. How can I obtain an image of the check?
A: Contact Maui FCU in branch or by phone to obtain images. Depending on how long ago the deposit was made, requests for these images may be subject to Maui FCU's research fee.
Mobile deposit images are available through the mobile app up to 30 days after the has been captured.
To access these images:
From the main screen, tap "Deposit" on the top menu
Tap "View Mobile Deposit History"
From there you will have access to previously deposited checks for reference, which is grouped by "All", "Accepted", "Pending", and "Failed". If you need additional information, please contact us.
Q: Submitting my deposit always takes a while. Is there any way to make it faster?
A: Mobile carrier speed may vary based on plan providers. Connecting to a Wi-Fi network may improve performance. To avoid delay, you may go to any Maui FCU branch to deposit the original check instead of using the Service.
Online & Mobile Banking
Q: How can I access my accounts after Maui FCU business hours?
A: Access Audio Response at 800-399-4790. The menu options will be different for every member based on the products the member has with Maui FCU. Members will use their own unique PIN to access the system. Access to your account is also available through Online or Mobile Banking.
Q: How do I register for Online Banking?
A: To register for Online Banking, you must use your Audio Response PIN. If you have not yet set up an Audio Response PIN, please visit the nearest Maui FCU branch. Upon obtaining your Audio Response PIN, log on to Online Banking using your account number and Audio Response PIN. You'll then be prompted to create a new logon ID and Security Code. Your logon ID will replace your account number for Online Banking login.
Q: How do I get Mobile Banking?
A: You must be enrolled in Online Banking to access Mobile Banking. Simply sign in to Online Banking, click on the Self Service tab, under Additional Services click on Mobile Money, and then click on the Sign-Up button to enroll. You must accept the Terms and Conditions for Mobile Banking. After you complete the enrollment process, go to the App Store℠ or Google Play™ and search for Maui FCU Mobile Banking. Then, download the free Maui FCU Mobile Banking app on your mobile device.
Q: How do I sign up for eStatements?
A: You must be enrolled in Online Banking to access eStatements. Simply sign in to Online Banking, click on eStatements. Select the account(s) you want to receive eStatements. Click on the Delivery Method tab, make sure that Electronic is selected for statements. If it is not selected, then select Electronic and click Save. You will be notified through email when your statement is available for viewing.
Q: How do I reset my Online Banking security code (password)?
A: Click on the "Reset Security Code" link to reset your security code.
You might be interested in…
Bank from Anywhere
We have digital tools to help you stay connected. Check your accounts, move your money, and easily contact us, all from your phone — and anywhere your day takes you.