Introducing Mobile Deposits


Tap. Snap. Deposit!
Deposit Checks from Anywhere at Anytime

Have a check you need to deposit but can't make it to a branch? No problem. With Mobile Deposit, you can deposit personal checks safely and securely from anywhere you have access to a mobile device—all without having to visit a branch.

Contact us today by stopping by one of our locations, via secure email through Online Banking, or by giving us a call at 808.873.5050 to learn more.

*Terms and conditions apply. Must be eligible for service. For Eligibility Requirements and for the Mobile Deposit Service Agreement, Click Here.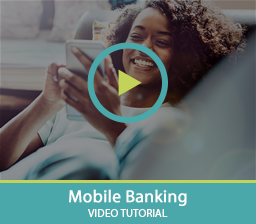 Simply follow these 10 easy steps to start using Mobile Deposit today!
1. Log into our Maui FCU App.
2. Select "Deposit" on the navigation panel at the top of your screen.
3. TAP on "Deposit a Check".
4. Select which account you would like to deposit into.
5. Enter your check amount on your smartphone/tablet.
6. Endorse the back of your check with your Signature and write "Mobile Deposit at Maui FCU Only".
7. The application will then ask you to SNAP a photo of the front and the back of your check. Please follow the instructions as stated on the application.
8. Confirm your DEPOSIT amount and submit.
9. Check back frequently to check the status of your deposit.
10. And that's it! You've successfully deposited your check pending its approval.

For a Click-Through Tutorial, Click Here.








All checks must be endorsed properly.

MOBILE DEPOSIT FAQS

GENERAL MOBILE DEPOSIT QUESTIONS
What is Mobile Deposit?
Mobile Deposit is a service that allows members to deposit checks into their personal share or share draft account without visiting a branch or ATM. This mobile deposit can be done anywhere with the use of their Smartphone and the Maui FCU Mobile App.


Tips on using Mobile Deposit:

·
Hold the camera as rectangular to the check as possible

·
Use in a well-lit area

·

No shadows across the check

·

All four corners of the check are visible

·

Check is not blurry

·

The MICR line (numbers on the bottom of the check) is readable

·
Make sure the amount that was entered matches the amount written on the check


What are the benefits of using Mobile Deposit?

·
Freedom to deposit original checks anytime and from anywhere with your Mobile App

·
Safe, fast and secure transmission of your funds

·
Easily review Mobile Deposit history

·
Save time and money by reducing trips to the Credit Union


Who is eligible to use Mobile Deposit?

·

Must have an eligible deposit account with us for at least 90 days;

·

Must be enrolled in Online and Mobile Banking;

·

Your mailing address, physical address and phone number on your account with us must be current and valid;

·

Must be a member in good standing. A member in good standing is a member who is current with all obligations outstanding with the Credit Union and has not caused the Credit Union a loss.


How do I sign up for Mobile Deposit?

There are three ways to enroll for Mobile Deposit.

1.
Visit one of the Maui FCU locations and request Mobile Deposit Service.

2.
Call us at our Main Branch at 808.873.5050 to request Mobile Deposit Service.

3.
Email us via secure email through your Online Banking account.

a.
Log in to your Online Banking account through the Maui FCU website – mauifcu.com

b.
Click on the Message Icon (envelope, top right corner)

c.
From the top menu, select "Compose New Message"

d.
Subject Line: Mobile Deposit Service Request


If you are eligible for the service, within one business day, you will receive an email with the link to the Credit Union's Member Agreement for Mobile Deposit Services. By utilizing the service, you agree to the terms and conditions.


Is Mobile Deposit safe?
Mobile Deposit uses the same security and encryption measures we employ with all of our online banking services. When it comes to our members' deposits, safety is our primary concern.


Is there a fee to use Mobile Deposit?
No, Mobile Deposit is free. The Credit Union reserves the right to make changes to the usage fee at any time. Should we decide to charge for the service, you will be notified. You are responsible with any and all applicable mobile service and internet provider fees you incur from utilizing the service.